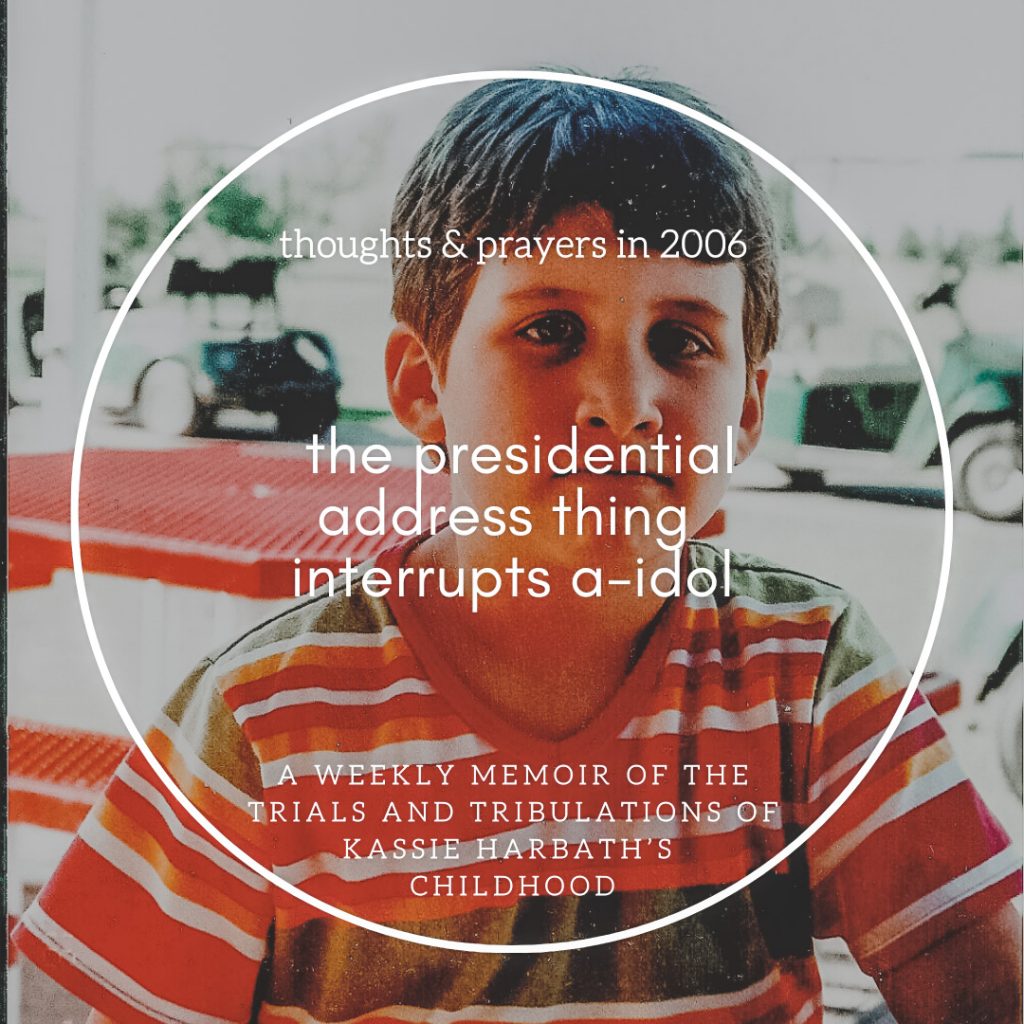 In a time of real life heaviness and a world that seems to be hanging by a terrifyingly thin thread: Kassie, Sloan, and I (Kari) present to you the wisdom and guidance of Kassie's mind in 2006. You'll find solace in the depth of her 12-year-old life experience as we explore her journal and the heaviness of her life at the time. She never ceases to amaze us though, as she prevails in the face of the heaviest life trials with an endlessly positive mindset and "everything happens for a reason" mentality.
As always, we hope you create space to join us on this weekly journey.
Today's journal entry from the brilliant young mind of Kassie Harbath hits close to home as we look toward a bright future reminiscent of bland, boring, politically-focused presidential address things. With a new president inaugurated this week, we can only expect to see more calm address things interrupting our favorite reality TV shows like American Idol. We welcome these address thingies as our political landscape exemplifies politics once again, no longer comparable to that of a-idol or real housewives anymore.
(Timestamp: mom was probably on the phone with Pam, dad was watching TV, and Kari was at cheer practice or writing about teenage angst in her own Jo.)
"Dear Jo, today we went to see peter pan in the movie theaters and I called moe about the jam and she said yes! And we were going to watch a-idol but this thing about somthing "addrees" came on about right when it was going to start and it lasted all the way through a-idol! Well that's all I had to say! Love, Kassie"