Medically complex life, man.
Also, trach life. Tracheostomies are the most magical little life-saving silicone tubes that come with the most intense lineup of equipment and parenting skills.
If you know, you know.
And if you're fairly new to medically complex and/or trach life, welcome.
While it can be isolating: I promise you're not alone.
I remember the days of sitting at the NICU as doctors blandly discussed our child's airway while planning what they'd have for lunch at the hospital cafeteria that day.
I remember the life-threatening and terrifying desats while, several hours later, kindly nodding as parents of non-medically-complex children passively told us things like "all kids require lots of care" trying to make us (and themselves) feel more comfortable about the medical trauma.
We sat in care conferences while medical pros discussed our child's likelihood to survive, then we quickly took off from those conferences to attend trach and gtube trainings, worked to manage the incoming million-dollar-baby bills, and cluelessly signed off on the list of equipment home care sent us piled in giant cardboard boxes.
And then, suddenly, one day we were rolled out of the NICU with a baby who could lose her airway or feeding tube at any moment on the ride home. A one-hour drive took us three. …And Sloan desatted twice before we rolled up to the garage.
We were quickly moving into a world far beyond sleepless nights, a fussy baby, puke, and diaper changes…Our world included airways, oxygen, sat monitors, equipment, levels, pressures, and basically anything else required of a NICU nurse.
This was some next-level parenting.
Welcome to the next-level parent and honorary nurse club.
Throughout this wild experience, we've learned a lot of great advice along the way from some of the coolest people ever. Before leaving the NICU, we were sent resources on how to build a medical cart at home for Sloan's equipment. This idea was shared by our dear friend Alex (we love you, Alex!) and is also used by Sloan's BAMF NICU partner in crime: Day. (We love you too, Day!)
So tonight I decided to snap a few pics and share how we built our trach cart to meet Sloan's needs. This cart currently sits with Sloan while she sleeps at night, but early on in her babyhood it followed her everywhere.
Someday, when this cart is empty of all medical stuff, I plan to turn it into a planter: always remembering and honoring this moment in time.
TRACH CART INSPO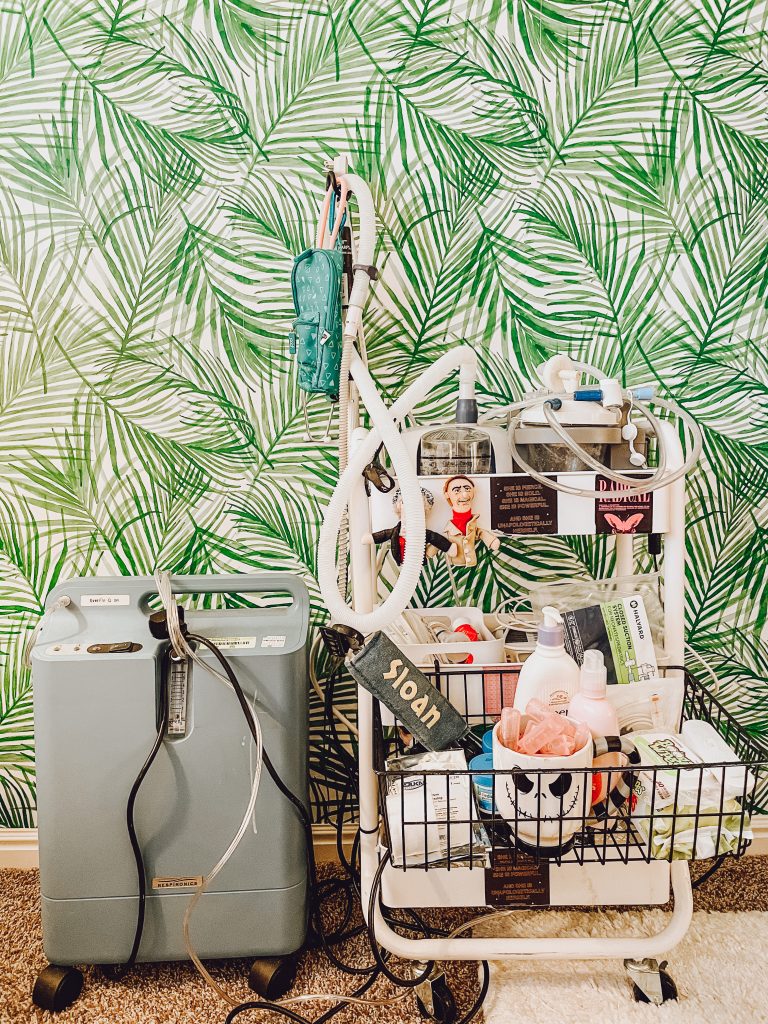 Here it is! The trach cart: all ready for a photoshoot.
We found the white rolling cart and all of it's organizational goodness at Target.
And, yes, this is the photo-ready version.
…I didn't say it was clean or well-organized.
TRACHEOSTOMY REALNESS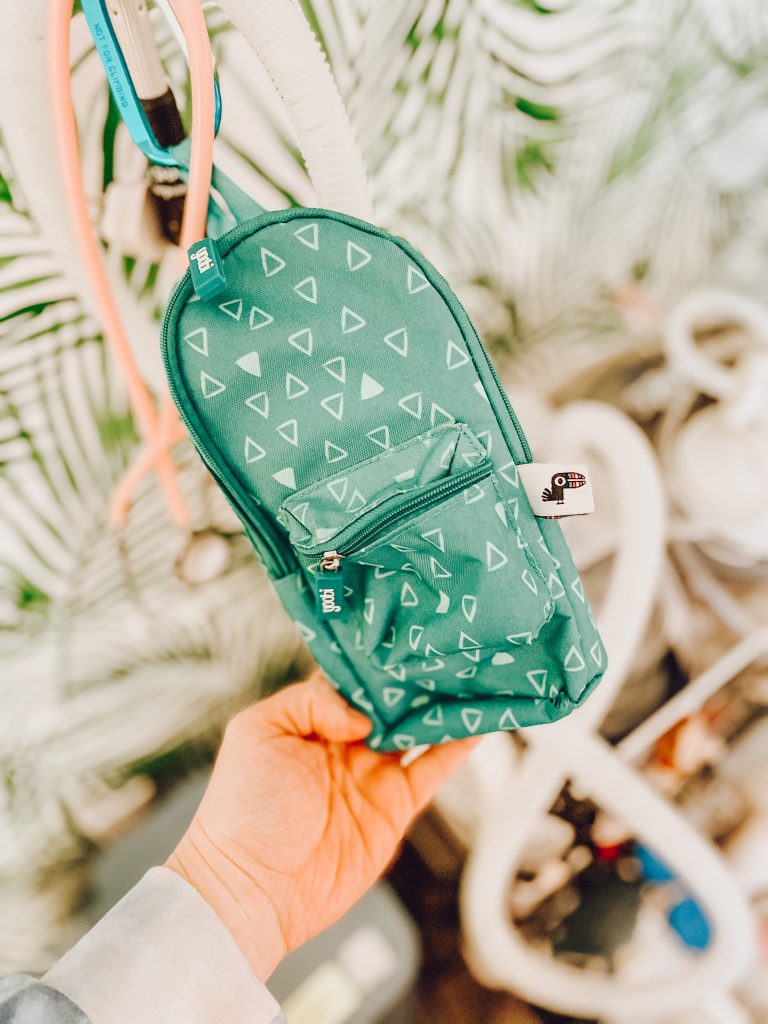 Basically our own Tiffany's diamond: we keep the fancy AF trach in a blue pencil case.
Not only is the pencil case great for holding the trach: we also have a spare (pre-cut) tie, trach nose, and lubricant in case of any emergencies.
And by "emergencies" I mean the day-to-day.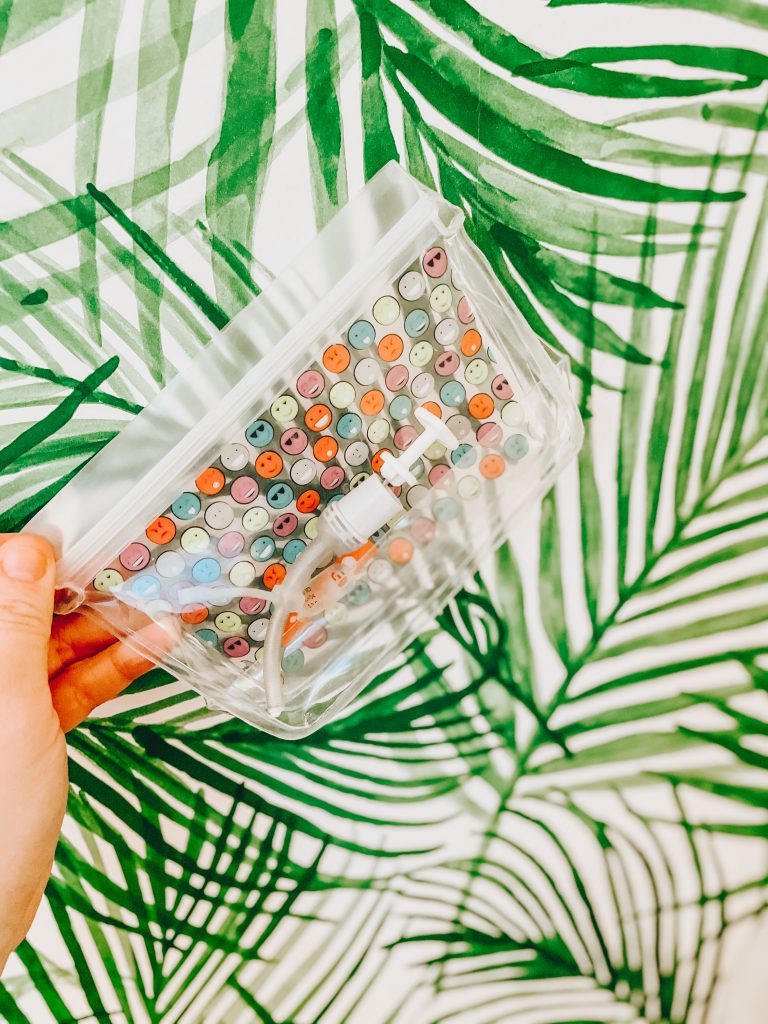 Here is the trach in all of it's sanitary, terrifying, life-saving glory.
Check out how the obturator is chillin' inside, just like they taught you in the NICU.
Always ready for a quick, emergency trach swap.
TOP SHELF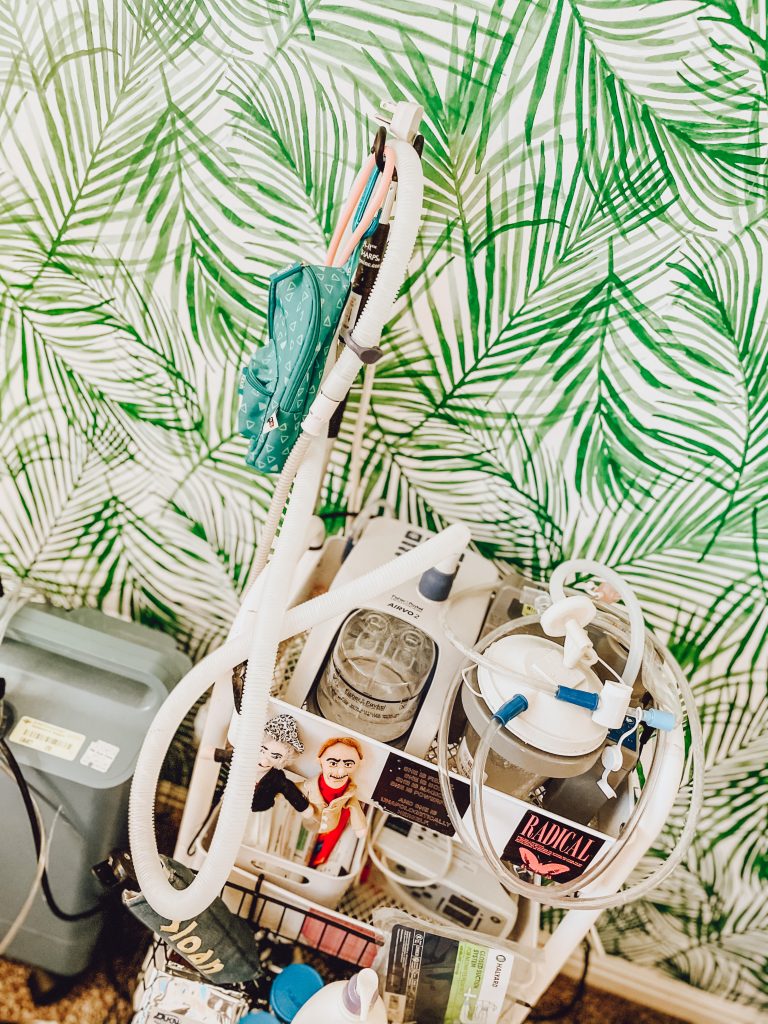 So here are two of the most annoying pieces of equipment you will ever own.
Airvo and medical-grade Suction.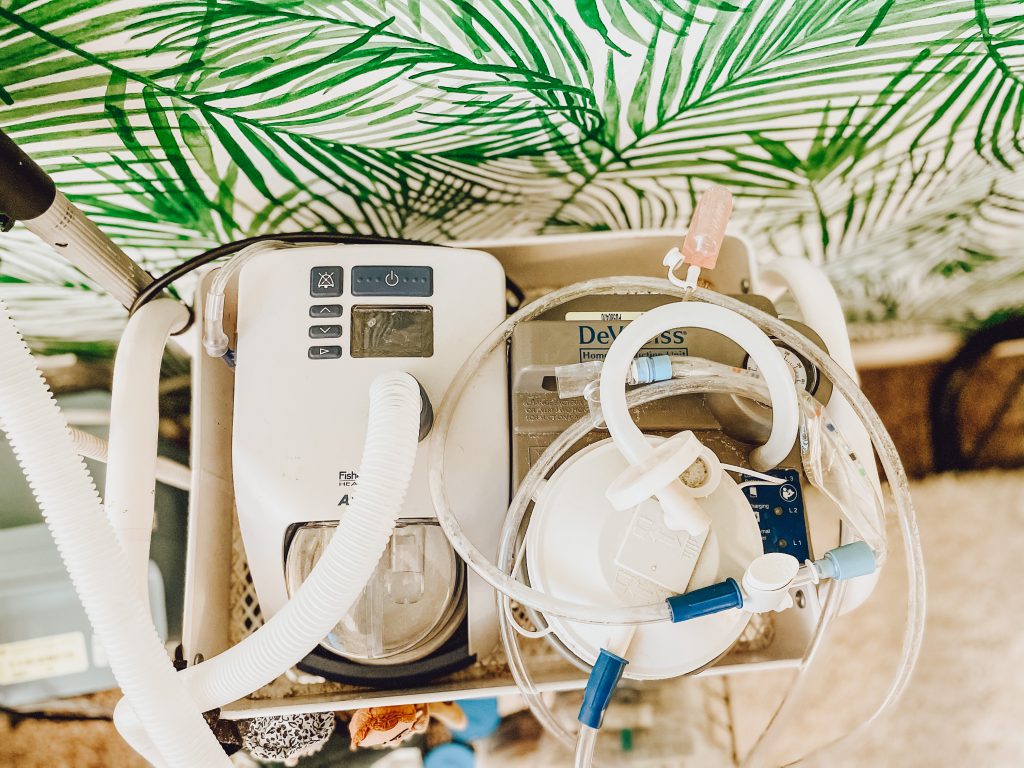 This duo will make any trach parent's heart simultaneously relieved while also unbelievably annoyed.
Both the Airvo and suction fit best on the top rack of the cart so you can program the Airvo and easily adjust the suction pressure when you're really getting wild.
(Also worth noting: we currently live an apartment life, and have found putting a blanket under the suction helps to muffle the jack hammer-like noise.)
SECOND SHELF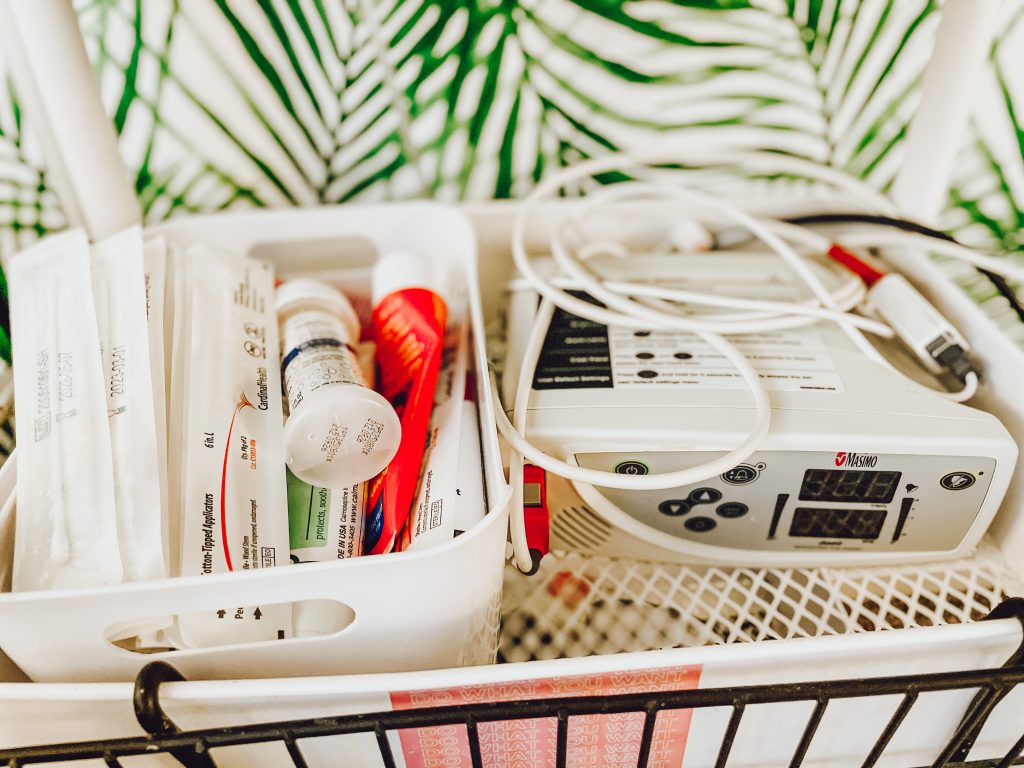 On the second shelf you'll typically find a small box of trach cleaning supplies, the famous sat monitor, and possibly some empty saline bullets.
(Pro tip: when sharing a room with Sloan, I've learned leaving the sat monitor on my bed makes it easily accessible. The only reason the monitor goes off now is typically because she decided to eat the sensor.
Still gotta make sure her o2 isn't actually 55 though, yanno?)
RANDOM NECESSITIES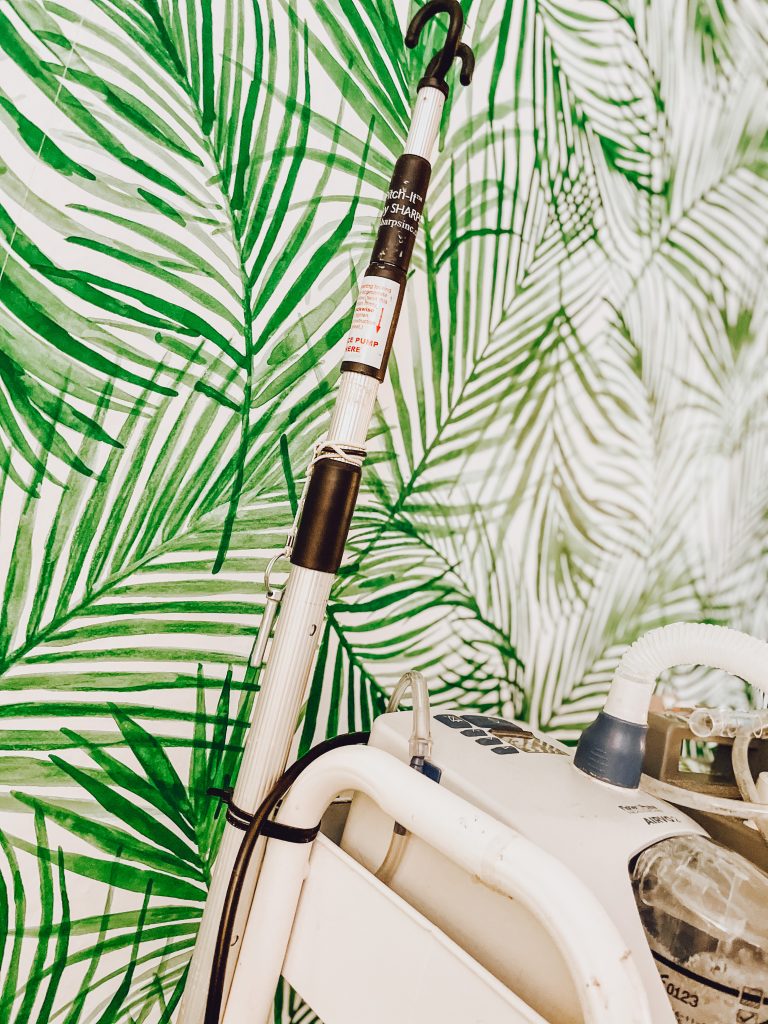 IV pole is a must.
Attached with zip ties to the side of the cart, I only hang Sloan's trach and stethoscope from this IV pole now.
However, when Sloan was using gtube supplies, we hung the food bags from the top of the IV pole and gripped the pump to the side of the cart or IV pole. Basically wherever it fit.
This thing is still covered in formula: and it's never coming off.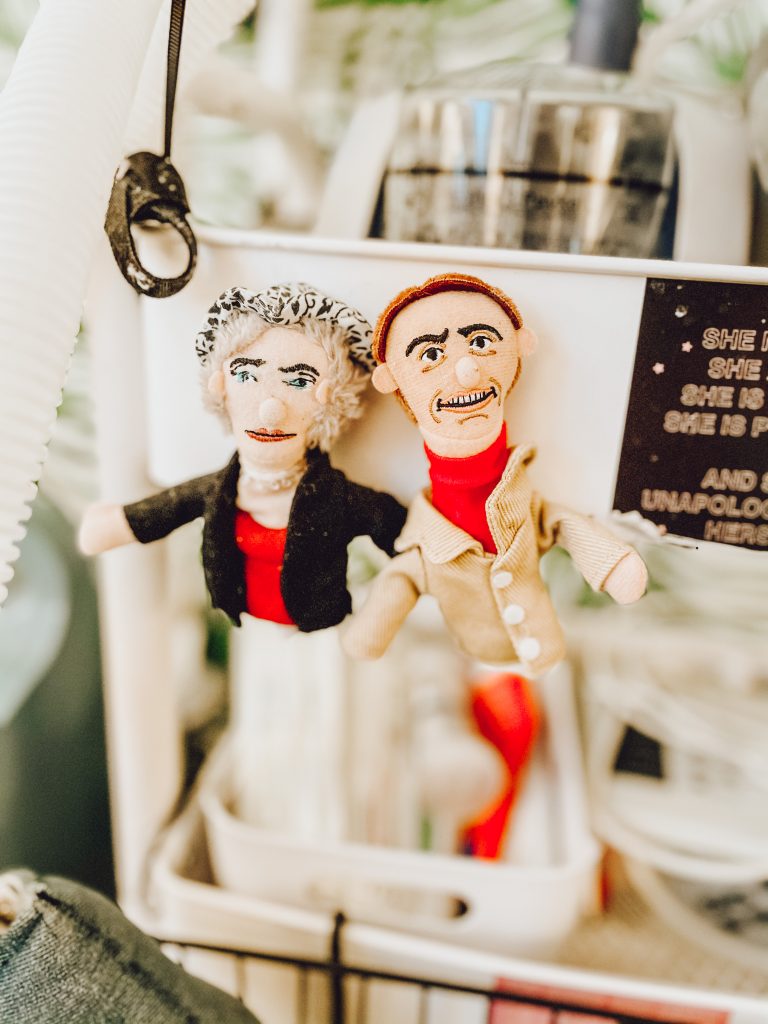 Helen Keller and Carl Sagan magnetic finger puppets are almost as critical as the airway itself.
You can thank Aaron for those.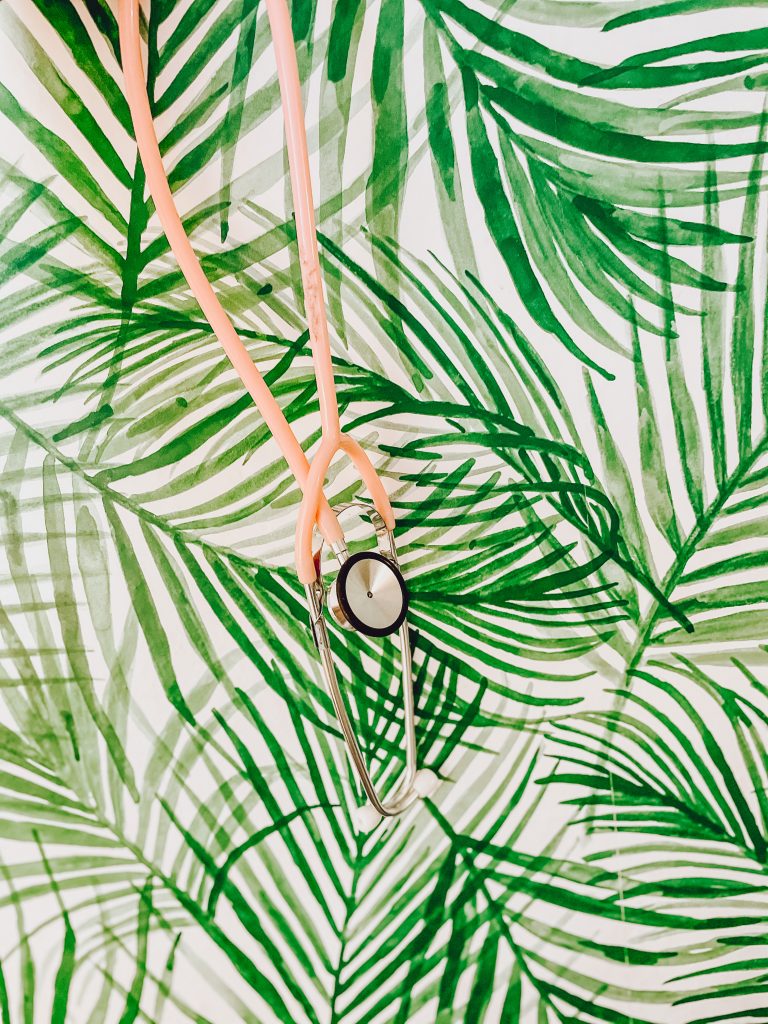 Fact: every medical cart needs a cute stethoscope.
WIRE SHELF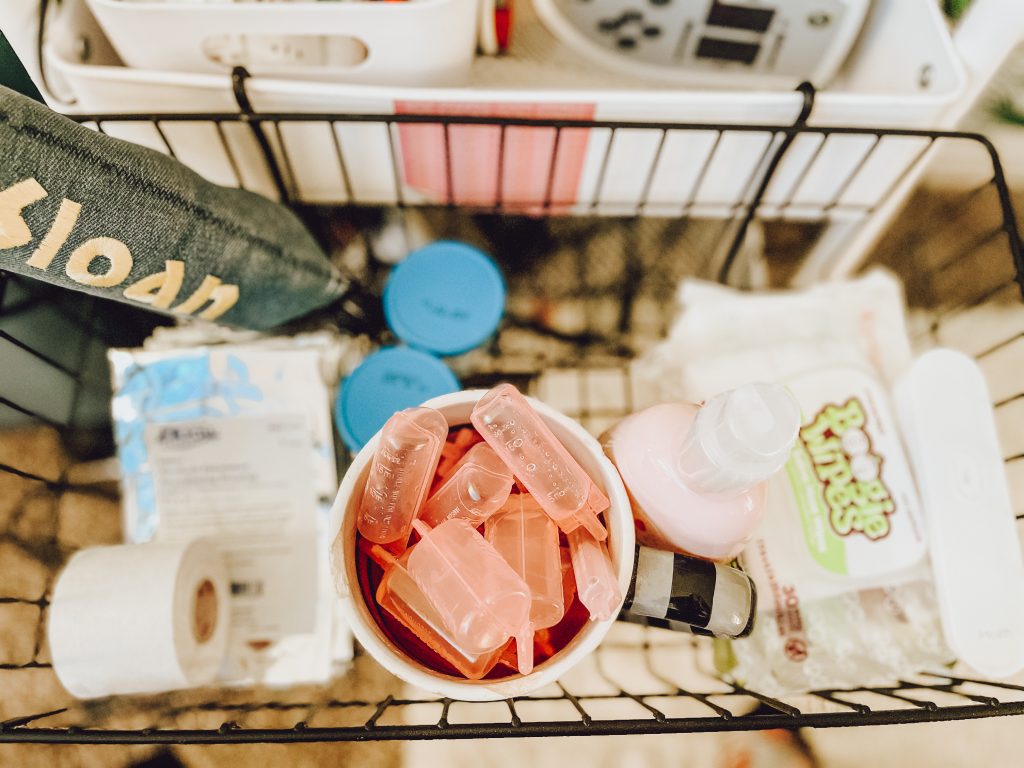 Also known as the random shit shelf.
I found this little wire shelf at Target and hung it on the side of the cart for all of the random stuff we need. Currently it houses saline bullets in a Jack Skellington cup, wipes, a thermometer (yay COVID), and a solid pile of xeroform for all things ortho.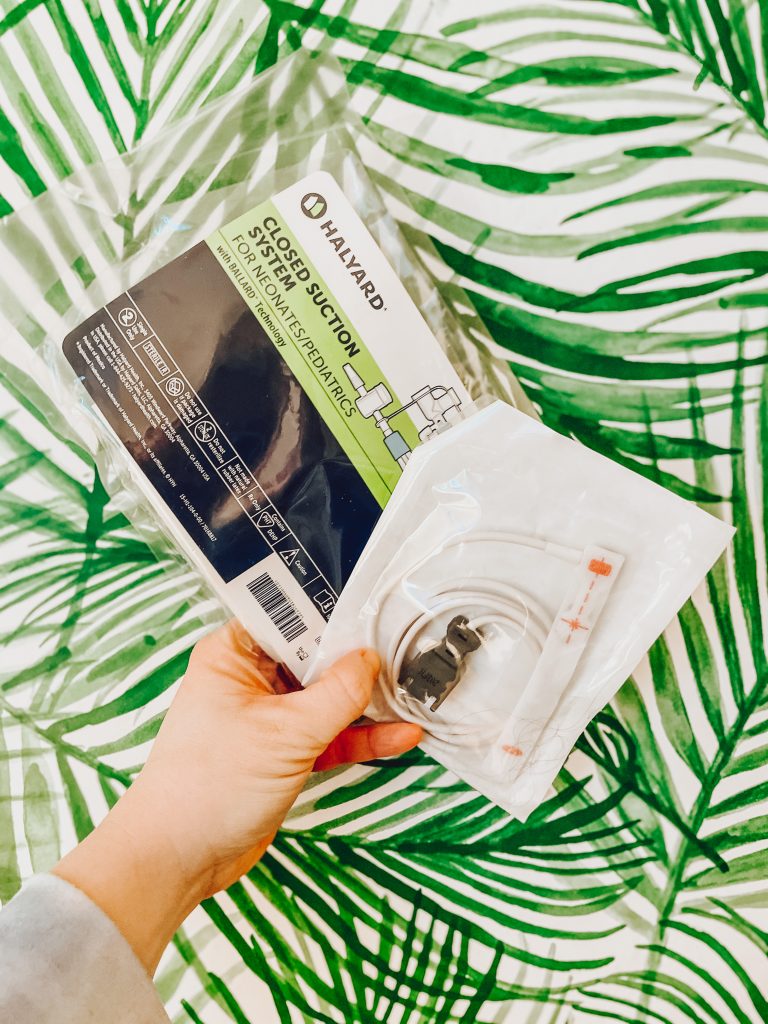 Suction catheter.
SAT probe.
There's always a couple of these in the random shit shelf because it seems like the only time one breaks is between the hours of 1-3 AM.
It's easier to just have them in the shelf than go digging for them in the medical supplies.
BOTTOM SHELF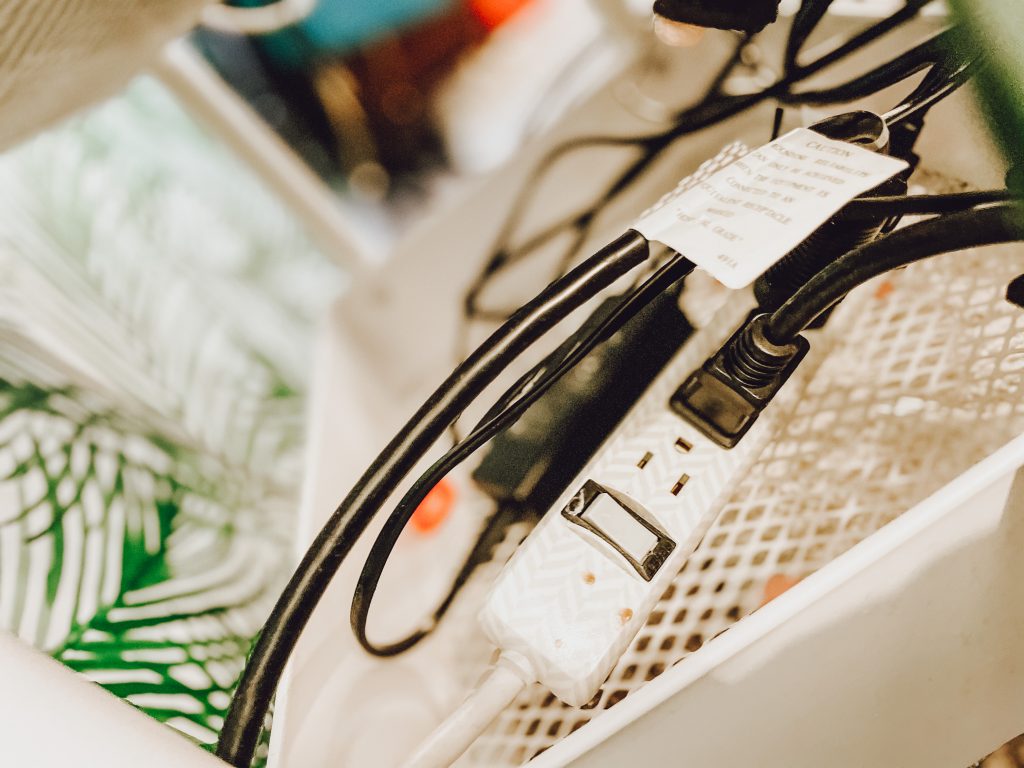 Power it up.
On the very bottom shelf of the cart, the only thing you'll find now is an extension power cord where we plug in all the things. Then, as the cart rolls around the house, all we need to do is plug that single extension cord into the wall and we're set.
OXYGEN CONCENTRATOR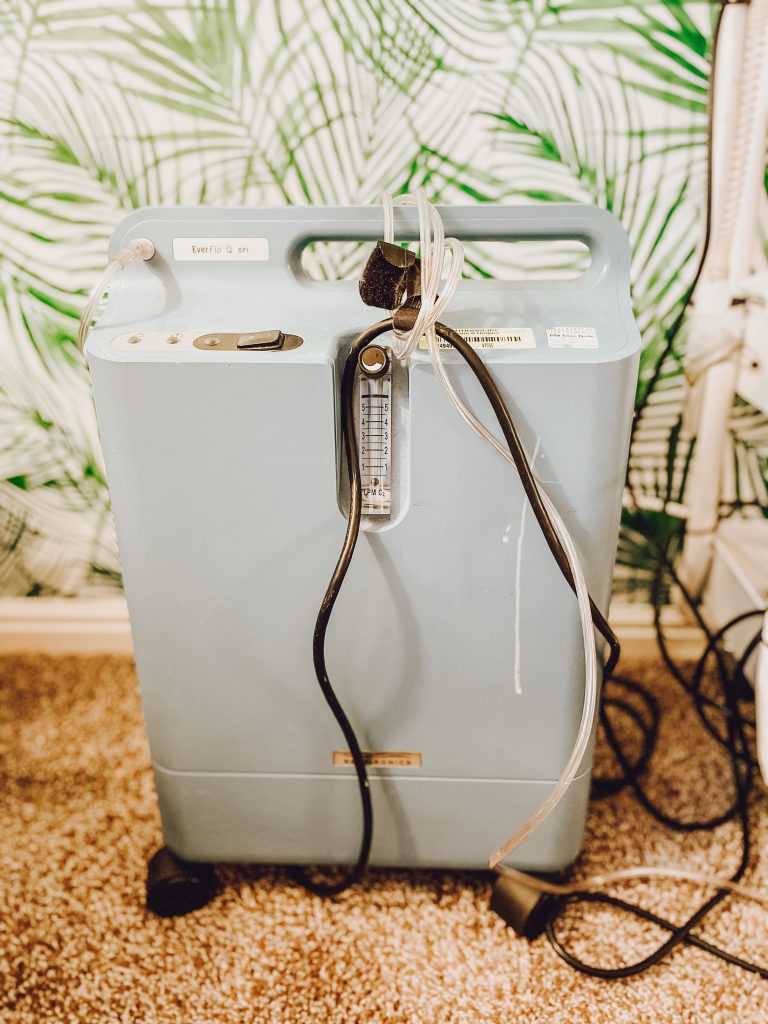 Lil' Blue. Isn't she cute?
Sloan's oxygen compressor is only being used at night now: but when she was first born this also went with us everywhere during the day.
And we also plug it in to the extension cord at the bottom of the medical cart.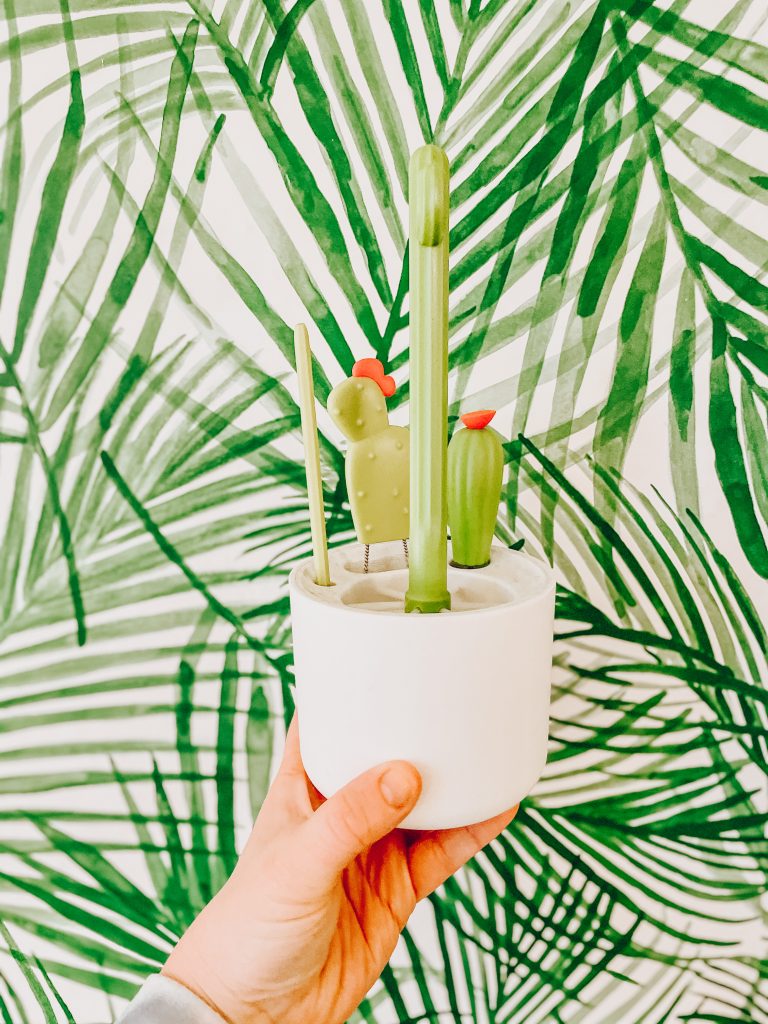 Trach cleaning: my fave find.
This is a bit more random, but while we're on the topic, I found this Boon Cacti Bottle Cleaning Brush Set: it works great for our Dr. Brown's cleft bottle supply as well as that initial trach swab.
I use the tiniest brush to get all of the gunk out of the trach before moving on to truly cleaning and sterilizing with the usual Q-Tip and soap.
It's a game-changer.
Hope you enjoyed this post! Feel free to comment with any tips or tricks you've learned along the way, I'd love to hear them and know others would too.
Cheers to being the most extra parent you never planned on being!
You're more badass than you realize. Glam medically complex life and all.
<3 – Kari